Our specialist wedding team love working along with Brides to bring their wedding day alive with beautiful flowers. We cater for all sized weddings from small and intimate to the most lavish.

Please fill out our online inquiry form and our wedding and events planner will create a free estimate quote for you. From there we can arrange to meet in person or organise everything through phone or email if you're not able to come in.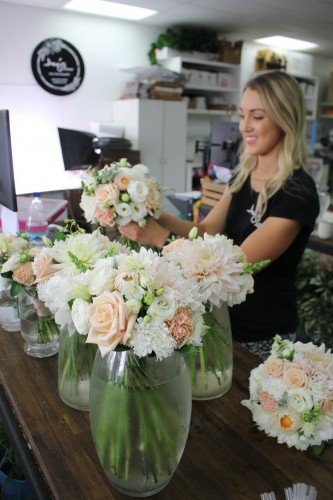 Wedding Flower Consult Tips

* Have an idea of a colour palette
* Bring in photos of flowers and styles you like
* Have your bridesmaids dresses picked out
* Write a list of floral items you're interested in
* Bring someone that can help you make decisions and stick to your vision
Back...